CALL DARRA TOWING ON  

(07) 3172 2951

 FOR A FREE QUOTE ON TOWING SERVICES, HEAVY HAULAGE OR TRANSPORT SERVICES

WE NEVER SLEEP
Darra Towing a Transport is renowned for our speedy response and quality service, 24 hours a day 7 days a week, so you can contact us right now!

THE BEST PRICES
We pride ourselves on quality towing and transport services at the most reasonable prices in Brisbane! Don't believe us? Give Darra Towing a call today for an obligation free quote.

SAFE & INSURED
All of our Darra tow trucks are driven by professionals with a high level of training and support, but for extra piece of mind they are also insured against anything unforeseen.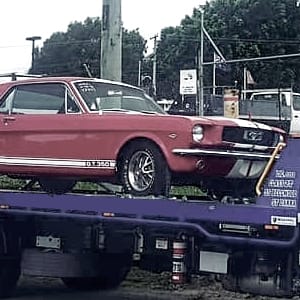 CALL DARRA TOWING ON  (07) 3172 2951
FOR AN OBLIGATION FREE QUOTE ON TOWING SERVICES
LARGE AND SMALL DARRA TOWS ALL KINDS OF VEHICLES, MACHINERY AND EQUIPMENT
CARS
TRUCKS
EXCAVATORS
CARAVANS
SALVAGE & WRECKAGE
ABANDONED VEHICLES
BOATS
MACHINERY
CONTAINERS
GENERATORS
SHEDS
CARPARK TOWING
BUSES
FORKLIFTS
SIXXOR LIFTS
BOOM LIFTS
MOTORCYCLES
AUCTION TOWING
NOW OFFERING QUALITY HEAVY HAULAGE AND LOW LOADER SERVICES
Darra Towing can also offer towing services and assistance in the transport of other large vehicles, machinery and materials with our specialised heavy haulage equipment, quad loaders and low loaders today so give us a call on (07) 3172 2954 for a free no obligation free quote on our professional heavy haulage services and tow your:
– Earthmoving Equipment of all shapes and sizes
– Hire and Worksite Machines and equipment
– Pavers and Rolling equipment
– Boom, Sizzor Lifts and Cherry Pickers
– Profilers, Shuttle Buggies… and much more!
DARRA TOWING  SUPPORTS A VARIETY OF POPULAR
INSURERS! TOW YOUR VEHICLE TODAY WITH EASE & CONFIDENCE
WANT TO KNOW MORE ABOUT OUR TILT TRAY
TOWING SERVICES IN BRISBANE?
Darra Towing and Transport prides itself on high quality workmanship and professional practices while towing your vehicle, that is why we use the safest and most common method used for loading wheeled and non-wheeled equipment is for the towing truck to be positioned in front of the equipment to be loaded. The tray is then tilted so that the back of the tray is at ground level. A winch rope is attached to the load using a sling or other means of attachment.The operator uses the hydraulic controls of the tow truck winch to draw the load on to the truck. When the load is completely supported by the tray of the tow truck the tilt tray is returned to the flat position and the load secured for towing and transport. In carrying out this operation there are a number of hazards present for the operator and people near the loading operation. In preserving the safety of the operator and others in the workplace, no one element of the operation is more important than any other. This means that operator training, selection of equipment, inspection, maintenance and adjustment of equipment must all be addressed to ensure the safety of people carrying out this work.